Saturday, March 7, 2015 / by Katherine Kiernan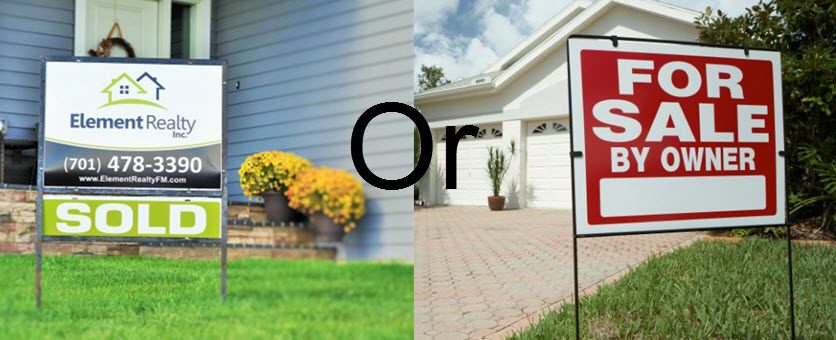 In this day and age of tech savvy individuals and questions to your answers one click away due to the awesome search engine better known as Google.com, do-it-yourself has become not only a mantra but a way of life. But how far should we go while relying solely on what our friends tell us and what we think we've found on the internet?
The answer to the aforementioned question would appear to be "straight to the bank." As a Realtor we assist our clients in their home ownership pursuits. Where we find those properties comes from a variety of sources and avenues and no two transactions are ever the same. However, to be quite frank, at Kiernan DeJean we don't care where the house of our client's dreams comes from as long as we can get them settled into it nicely with as little stress and frustration as possible on the shoulders of our clients. Traditionally, the most stress-free real estate transitions occur when people on both sides of the table are firmly represented by somebody who is able to educate them, hold their hands when necessary, and have the means and knowledge to see them through to the end.
For Sale By Owner - What you need
Estimate
So what do you need to have as a seller in order to complete the task as stated above without the use of a professional assisting you? First and foremost is you must ensure that the price you put your house on the market for is educated. By educated, we are not referring to the Zillow Zestimate as your only means of information. You also cannot go off of what the house next door sold for 100% of the time. Why? Because the house next door may or may not have features or attributes that your house does or does not have. Is the house next door a rambler and yours a two-story? These two apples cannot be compared justly to one another because these two properties are just plain old different. As agents when we run comps on a property we generally use properties within similar proximity and/or neighborhoods with the same structure style. For instance, if we are pricing a rambler we compare our rambler with other rambler CLOSED sales in the last 6-12 months. CLOSED sales are the only numbers you can use to come up with a legitimate price; this is because I can list my house at whatever number I want but it is the number that it actually sells for that tells me what buyers were/are truly willing to pay for it. Second piece of the comparable process is bringing all compared properties to the same playing level as my property and we do that through a process of adjustment. We even out the value of bedrooms, bathrooms, square footage, remaining specials, etc. (It is hefty and there is a lot more that goes into this process than what meets the eye. If you still don't believe us feel free to come on in and we will walk you through the process!)
Screening Buyers
Next, in order to FSBO you must know what to do when the phone starts ringing. Is the phone ringing with people from your neighborhood who are just snooping because they want to see how your property stacks up against theirs? Possibly. Is the phone ringing with QUALIFIED buyers? There is no way to know unless you ask to see their preapproval letters before you let them in. In which case, if you start to ask for these things they may just journey on down the road where the viewing process is a little easier. Is the person on the other end of the line a real estate agent who would like to earn your business? Again, a very real possibility. Truly one of the great benefits that you receive when you have your home listed with an agent is we complete this screening process for you. We make sure that the people coming in have a just reason to be there and have very real intents of purchasing a home.
Contracts
Now you have gone through the process, you have lined up showings, and you have somebody interested in purchasing your home! Congratulations! However, what comes next is serious business. The contracts that you execute throughout the real estate process are legally binding agreements. These are life changing documents for some and as such, to protect the other party and especially yourself you need to make sure that they are accurate and legally enforceable. There is your PA (Purchase Agreement), Inspection Contingency, Inspection contingency removal, other possible contingencies (such as the contingency that says that the buyer needs to sell their current house before they can close with you... what happens if they can't sell the house?), Financing addendum... etc. The moral of this segment is not to scare or overwhelm you or anybody else. This is simply to educate you to know what is coming and how to navigate these waters once they come. Followed by the forms is financing, closing procedures, etc.
After Closing
If all of the aforementioned go swimmingly well often times we breathe a big sigh of relief. You close, collect a check, and sail off into the sunset onto your next adventure. Unfortunately, not all transactions go so well. Even sometimes when you have an agent backing you. Reason being is you sometimes don't know what you don't know until you really wish you would have known. What does this mean? Sometimes as homeowners we get to understand our homes and its little quirks so well that we take for granted our means for dealing with certain issues. Take for example a recent property sale that is currently being navigated. Home owners list house, buyers buy house, buyers get into the house only to find they have no water pressure. After examining the water pipes they find that they are running at half strength; when the new owners turn it on full the water starts leaking from the pipes at a rapid clip. Whose at fault? The homeowner who should have disclosed but potentially forgot the issue existed; or the new buyer who was never informed? This is where representation comes in handy as we use our resources to navigate these issues, even potential legal repercussions, to the benefit for all parties involved in the desire of attaining a successful outcome.
At Kiernan/DeJean Property Associates at Element Realty we are firm believers that you must always do what is best for you and your life and on the path that is a best fit for your current situation. Should you choose to take a shot at listing your house For Sale By Owner we wish you all the best in your pursuits! Our hope is that this article will serve you, at the very least, as a tool or resource for you to know what to keep tabs on or to be aware of. Should you be interested in navigating the options available to you we strongly encourage that you seek out a professional opinion from somebody you trust in the industry before proceeding to ensure all of your I's are dotted and T's are crossed!

For more information about homes for sale in Fargo, ND, West Fargo, ND, Moorhead, MN or the Minnesota Lakes area feel free to reach out to the real estate experts.
In Real Estate Success and Endeavors We Wish You All The Best,
Katherine and Sarah
Kiernan/DeJean Property Associates
Element Realty, Inc
4610 Amber Valley Pkwy | STE E | Fargo